Facebook has recently announced it wants to use its platform to hear the prayers of its members. Isn't this just another marketing tool for them to make even more money on the data they collect? They say it will be a "tremendous tool to spread the Gospel of Christ." Do they even know what that is or care? An "I prayed" button will be available for their faithful to chalk up numbers and algorithms. Prayer requests are already rolling in. One asks to pray for a job interview to go well.
Will Facebook hear this prayer? Apparently and they share it with all their readers to hear also. But is this the kind of prayer God will hear? NO! Not at all.
The word 'pray' or 'prayer' means 'to offer devout petition, praise, thanks, etc. to God or an object of worship…' An 'object' of worship is nothing more than a lifeless idol or image with eyes that cannot see and ears that cannot hear made by the hands of man. But what about God?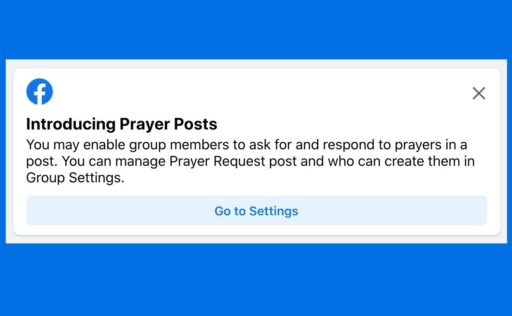 …