Before Jesus left, he commanded and sent his apostles to go out and "Feed my sheep". He had twelve apostles because there were twelve tribes of the House of Israel and he gave them the authority to go and teach.
"Three times Jesus asked Peter, 'Do you love me?' He said to him, 'Lord, You know all things; you know that I love you.' Jesus said to him, 'Feed my Lambs… Feed my Sheep.'"

Jesus – John 21:17
"These twelve Jesus sent forth and commanded them, saying, 'Do not go in the way of the Gentiles, and do not enter into any city of the Samaritans. But go rather to the Lost Sheep of the House of Israel. And as you go, preach/teach, saying, 'The Kingdom of Heaven is at hand.'"

Jesus – Matthew 10:5-7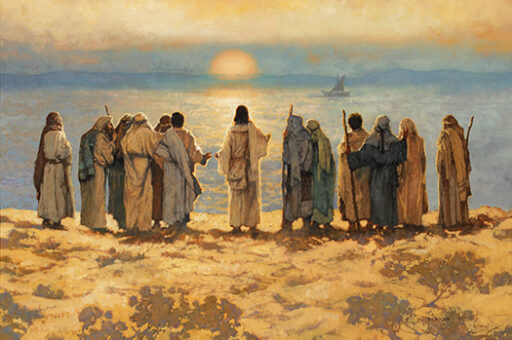 Did Jesus expect his sheep to be fed of canned food drives or 'Spiritual Food'? Crackers and grape juice or the Word of God? Many churches want to serve their flocks with community oriented activities such as musical events, fund raisers, youth meetings, day care, gyms and sports, etc. But they have not healed the sick; bound up the brokenhearted; searched for those who are lost; fed the flock; nor let them know what time it is. Consequently, they are hungry and desolate of the knowledge of the Most High God. They have forgotten Him and their restingplace.
…