This year marks the 242nd anniversary of the signing of the Declaration of Independence. The founding fathers were fed up with King George of England and his tyrannical way of governing the English colonies from "across the pond." To declare independence was a treasonous act against George but it proved to be a courageous act for the benefit of America and Liberty and Justice was proclaimed to the captives!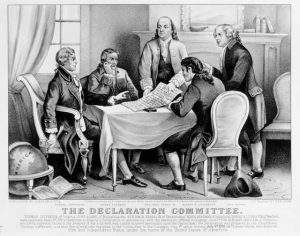 High Cost of Celebration
Since then, the country goes into overdrive to celebrate this day in history with parades, band concerts, bar-b-ques and fireworks. According to the National Retail Federation, Americans will spend more than $7 billion on cookouts and other celebrations. All done without a thought to those who risked their lives for the freedom to do so.
…
The Fourth of July – A Day of Mourning for AmericaRead More »