Question: How can we know how to be faithful to the LORD God?
…
"My people have been lost sheep: their shepherds have caused them to go astray… they have forgotten their resting-place."

Jeremiah 50:6
God's Word to the Righteous:
"Gather My Holy Ones/Elect together to Me; those that will make a Covenant with Me by an offering. And the heavens shall declare His righteousness: for God Himself is Judge. Hear, O My people, and I will speak; O Israel, and I will testify before you: I am God, even your God. Offer to God thanksgiving; and pay your vows to the most High:  And call upon Me in the Day of Tribulation: I will deliver you, and you shall glorify Me." Psalm 50
Let it Rain, by Michael W. Smith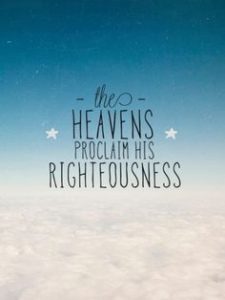 …
Let it Rain! Open the Windows of Heaven and Let it Rain!Read More »
Video Presentation: Proof of the Creator!