The Earth is filled with Violence…
Jesus said, "Take heed to yourselves, lest at any time your hearts be overcharged with …the cares of this life, and so that day come upon you in unawareness. For as a snare it will come on all them that dwell on the face of the whole earth.  Watch therefore, and pray always, that you may be accounted worthy to escape all these things that shall come to pass, and to stand before the Son of Adam." In Matthew 24:21 he says the end time will be a time of Tribulation not seen since the beginning of the world unto this time nor ever shall be again.
In the Book of Deuteronomy 4:29-31, Moses says when you see these things happening, "If from there you shall seek the LORD your God, you shall find Him, if you seek Him with all your heart and with all your soul. When you are in tribulation, and all these things are come upon you, even in the latter days, if you turn to the LORD your God and will be obedient to His voice; (For the LORD your God is a merciful God;) He will not forsake you, neither destroy you, nor forget the Covenant of your fathers which He swore to them."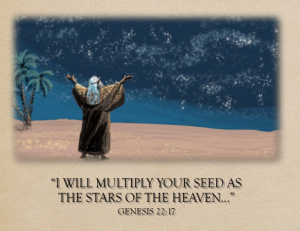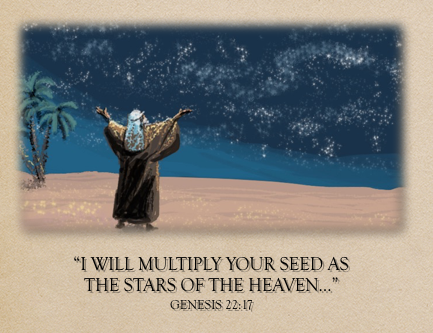 Tribulation by Charlie Daniels
The Message of the Covenant
He's talking about the Covenant God made with our fathers, Abraham, Isaac and Jacob/Israel. Which Covenant extends to their offspring who will come and keep it as their fathers did. God says in Malachi 3:10, If you will restore the vow of Jacob (Gen 28:20-22) "prove Me now and see if I will not open to you the windows of Heaven and pour out a blessing that there won't be room to contain!"
In Deuteronomy 28 Moses first talks about the great blessings to come on those who will keep His Covenant and respect/reverence the Name/authority of God. He then he goes on to talk about what will happen to those who don't keep it and disregard His Word, "But it shall come to pass, if you will not hearken to the voice of the LORD your God, to observe to do all His Commandments and His statutes which I command you this day; that all these curses shall come upon you, and overtake thee: … The LORD will smite you with the botch of Egypt, …The LORD shall smite you with madness, and blindness, and astonishment of heart: And you shall grope at noonday, as the blind gropes in darkness, and you shall not prosper in your ways: and you shall only be oppressed and spoiled evermore, and no man shall save you.
With the current events that are happening, can anyone deny that 'madness of mind' has come upon this nation particularly and the whole world?
Recent Headlines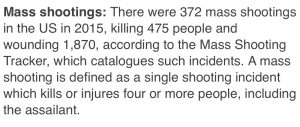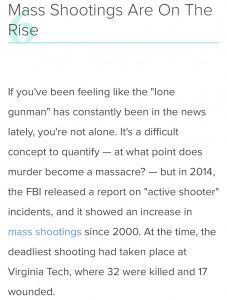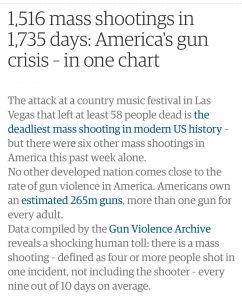 He will bring your ways upon your own head
King Solomon petitioned God for forgiveness in 1Kings 8, "If any man trespass against his neighbor/brother then God will judge, condemning the wicked/wrong, to bring his way upon his head, and justifying the righteous, to give him according to his righteousness…"
In Ecclesiasticus 10 it states, "…what manner of man the ruler of the city is, such are all they that dwell therein. An unwise king destroys his people; but through the prudence of them which are in authority the city shall be inhabited. The power of the earth is in the hand of God, and in the set time He will set over it one that is profitable." For there is A Time for Everything under Heaven!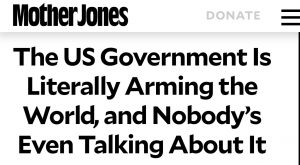 Violence in America: Who profits?
I tell you a Mystery
Behold! I tell you a great mystery: In the beginning… "Gadrel: revealed every stroke of death to the children of men. He seduced Eve; and discovered to the children of men the instruments of death … the sword for slaughter; every instrument of death to the children of men. From his hand were these things derived to them who dwell upon the earth, from that time forward…"  Enoch
"For this is the message that you heard from the beginning, that we should love one another. Not as Cain, who was of that wicked one, and slew his brother. Why? Because his own works were evil, and his brother's righteous." 1 John 3:11-12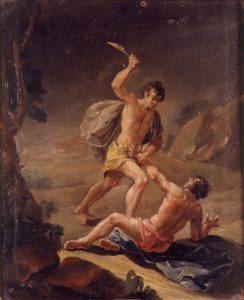 "And the LORD said to Cain, 'Where is Abel your brother?' And he said, 'I don't know: Am I my brother's keeper?' And He said, 'What have you done? the voice of your brother's blood cries to Me from the ground. And now you are cursed…'"  Gen 4:9-11
As it was in the beginning, so shall it be in the end. Come away from those who have the madness of mind to want to slay anyone.  "You know that no murderer has eternal life abiding in him… But he that keeps His Commandments dwells in Him and He in him."