The pastors of the people in America are paralyzed and confused by having to choose what to do. It is a case of the blind leading the blind; they are all groping in darkness. A recent article, 'Many Bible Belt preachers silent on shots as COVID-19 surges' on AP, states:
Those involved with the COVID-19 vaccination effort are having a problem getting pastors to publicly advocate for the shots because some have referred to them as "the mark of the beast," a biblical reference in the Book of Revelation. They say it represents a reference to "allegiance to the devil."
"Some pastors are hosting vaccination clinics and praying for more inoculations, while others are issuing fiery anti-vaccine sermons from their pulpits. Most are staying mum on the issue…"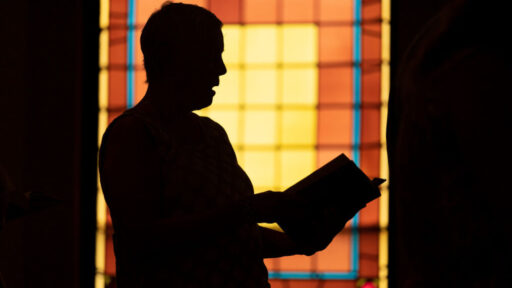 While the Protestant Evangelicals remain silent, a major stockholder in the pharmaceutical companies has "demanded that all relevant stakeholders/stockholders exhaust all efforts to confront vaccine hesitancy…" They manifest themselves by their all-out efforts. And show themselves to be a House divided against itself.
…