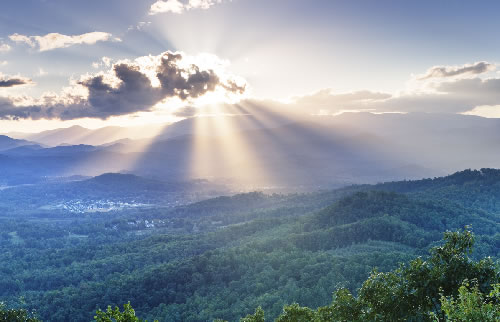 Many believe that Jesus physically resurrected after he was crucified. However, the Apostle Phillip says, "Those who say that the master/teacher first died and then rose up are in error, for he first arose and then died. If someone does not first attain to the resurrection, wouldn't that person die? As God lives, that one would be dead already." The Gospel of Phillip verse 15
Paul writes in his Epistle to the Ephesians, "But God, who is rich in mercy, for His great love with which He loved us, even when we were dead in sins, has quickened/awakened us together with Christ (by grace/purpose you are saved); and has raised us up together, and made us sit together in heavenly places in/with Christ Jesus;" Ephesians 2:4-6
John wrote in Revelation, "And from Jesus Christ, who is the faithful witness, and first begotten of the dead." Rev 1:5
The word "resurrection" literally translates to: "a standing up again" or "a recovery of spiritual Truth."
Jesus studied the Law and understood all things of God's Word. By this, he was given a heavenly perspective and the elevation of his mind. That is the spiritual resurrection that he attained to while he was here. He was resurrected and stood uprightly against the workers of iniquity who in turn crucified him for his Testimony against them.
Enoch the Prophet said, "All who are in the heavens know what is transacted there…they behold the earth, and understand what is transacted, from the beginning to the end of it." What a heavenly perspective indeed!
Jesus said follow him, but how do we truly follow him? Study God's Law & elevate your mind with spiritual Truth, then you too will be resurrected – that is to stand upright with the Wisdom and Knowledge of God.
Hosea said, "Come and let us return unto the Lord: for He has torn, and He will heal us; He has smitten, and He will bind us up. After two days He will raise us up, and we shall live in His sight. Then shall we know, if we follow on to know the Lord…" Hosea 6:1-3
Peter wrote, "But, beloved, be not ignorant of this one thing, that one day is with the Lord as a thousand years, and a thousand years as one day." 2 Peter 3:8
If a day is a thousand years, then two days after Jesus was here would be 2,000 years. It is the year 2017, two days in God's time have elapsed since Jesus' crucifixion. The body of Christ prophesied to be resurrected is a shadow of the members of his family that will be raised up to stand as one man being of one mind, that is the mind of Christ, who will know and love God with all their heart.
Jesus said, "For I came down from heaven not to do my own will, but the Will of Him that sent me. And this is the Father's Will which has sent me, that of all which He has given me, I should lose nothing, but should raise it/them up again at the last day. And this is the Will of Him that sent me, that everyone which sees/perceives the Son, and trusts/understands him, may have everlasting Life: and I will raise him up at the last day. No one can come to me, except the Father which has sent me draws them; and I will raise him up at the last day. It is written in the Prophets, And they shall be all taught of God. Everyone therefore that has heard, and has learned of the Father, comes to me." John 6:38-45
Ezekiel said, "The hand of the LORD was upon me, and carried me out in the Spirit of the LORD, and set me down in the midst of the valley which was full of bones, Then He said unto me, Son of man, these bones are the whole house of Israel: behold, they say, Our bones are dried, our hope is lost; we are cut off from our parts. Therefore prophesy and say unto them, Thus says the LORD God… you shall live, and I shall place you in your own land; then shall you know that I the LORD have spoken it, and performed it, says the LORD." Ezekiel 37:1-14
Paul wrote, "But if the Spirit of Him that raised up Jesus from the dead dwell in you, He that raised up Christ from the dead shall also quicken/awaken your mortal bodies by His Spirit that dwells in you. For as many as are led by the Spirit of God, they are the children of God… For the earnest expectation of the whole creation waits for the manifestation of the children of God… And we know that all things work together for good to them that love God, to them who are the called according to His Purpose. For whom He did foreknow, He also did predestinate to be conformed to the image of His Son, that he might be the firstborn among many brethren. What shall we then say to these things? If God is for us, who can be against us?" Romans 8:11-31
Paul was specifically writing to his brethren, who he identifies as Israelites. "I say then, Has God cast away His People? God forbid. For I also am an Israelite, of the seed of Abraham, of the tribe of Benjamin. God has not cast away His People which He foreknew…Even so then at this present time there is also a remnant chosen for His Purpose." Romans 11:1-2, :5
Later he wrote, "So we, being many, are one body in Christ, and every one members one of another." Rom 12:5
And again Paul said, "…even as Christ is the head of the called out ones…For we are members of his body, of his flesh, and of his bones. This is a great mystery: but I speak concerning Christ and the called out ones." Eph 5:23-32
As the seed of Abraham, the descendants of Israel, we are the brethren of Jesus, for whom he was sent. We are being called out from the works of this world to come together and return to God. He will raise us up by giving us the ability to understand His Word and do His Will. Learn what God is truly calling for in His Commandments and what is acceptable to Him and what is not. Above all, Jesus said, "This is my commandment, that you love one another, as I have loved you. Greater love has no man than this, that a man lay down his life for his friends/brethren." John 15:12-13