Who is Santa really? And why do parents completely ignore the fact that the origins of this practice are paganism, materialism, consumerism and pedophilia?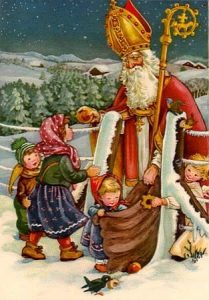 With the rampant pedophilia within the Roman Catholic clergy, why isn't the connection made between the massive child abuse and this custom of giving the children over to such a fantasy figure of a man who "knows if they've been bad or good"?
The image of "Santa Claus" is nothing more than a marketing ploy to make the merchants of the earth rich, while the children are taught to "pray" to him as a "false god" for all their wants and wishes and made to believe that if they're "good" those wishes will be fulfilled. It is idolatry and evil in the eyes of God and it only serves to provoke Him to anger!
Images of Santa